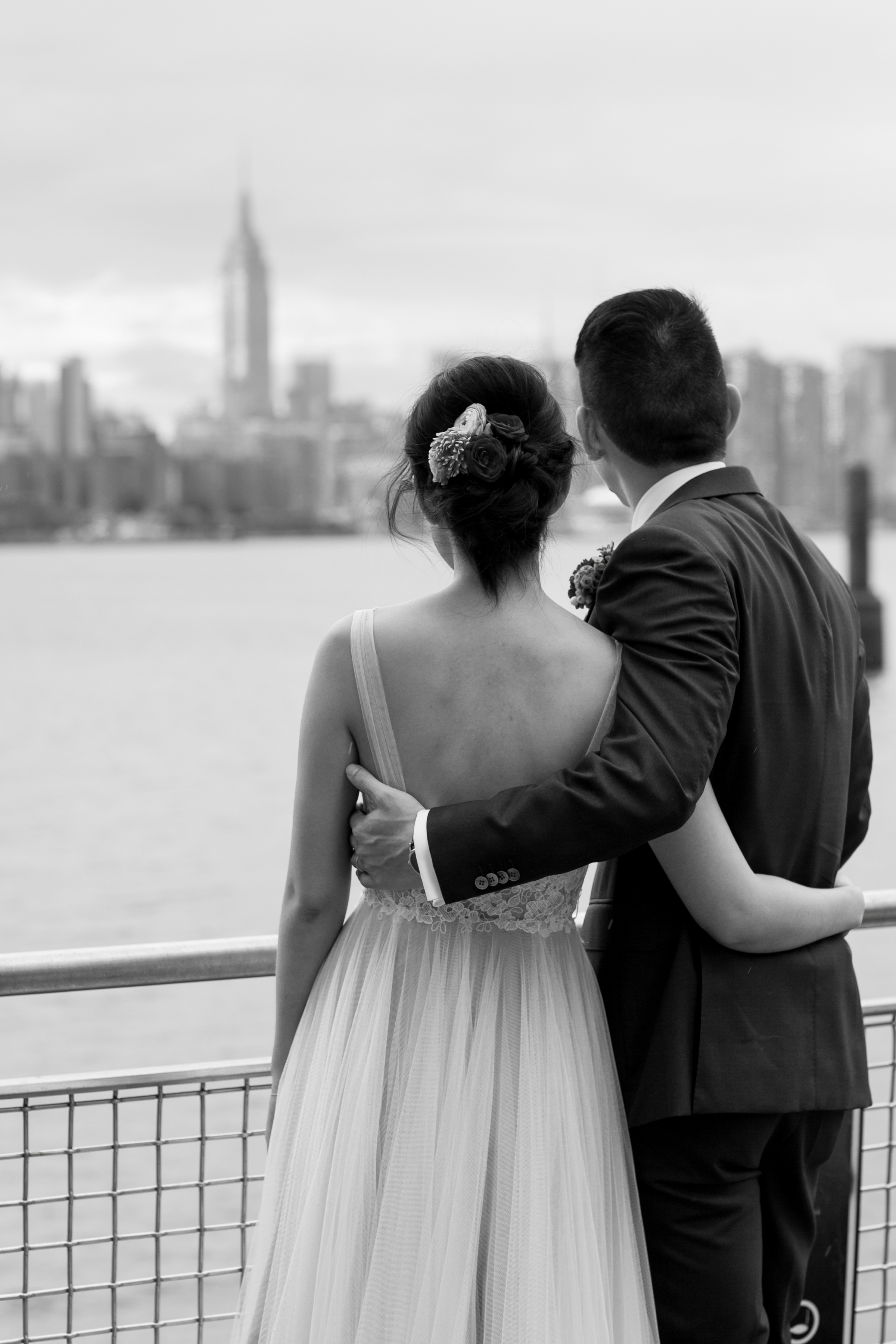 Brooklyn's population has always been diverse. By the nineteenth century, Holland, Germany, France, and England were all well represented. In addition, there were significant numbers of both free and enslaved African Americans, as illustrated by the incorporation of Brooklyn's first black church in 1794. By 1855, almost half the population was foreign-born, and, by 1860, Brooklyn was the third-largest city in the United States (behind New York and Philadelphia). Its shift to manufacturing began in 1825 with the opening of the Erie Canal and encouraged a new wave of immigration, most notably by the Irish. However, soon after the end of the Civil War (1861–1865) and into the first quarter of the twentieth century, large numbers of Italians and Jews, among others, settled in Brooklyn to live and work.
Brooklyn has produced numerous well-known artists, writers, singers, actors, and politicians. Among them are poet Walt Whitman, writers Bernard Malamud and Arthur Miller, politician Shirley Chisholm, and singers Barbra Streisand and Richie Havens. It is also home to such important entertainment and cultural institutions as the Coney Island amusement park, the Brooklyn Academy of Music, and the Brooklyn Museum. Brooklyn was home to the much beloved Brooklyn Dodgers, established as a major league baseball team in 1884. From 9 April 1913 until the Dodgers abandoned Brooklyn for Los Angeles in 1957, the team played at the now-defunct Ebbets Field. In 1947, the Dodgers made history by signing on Jackie Robinson, the first African American to play in the major leagues.
Brooklyn is cool, no doubt about it. From hip Williamsburg to brownstone Park Slope, Brooklyn has become a destination and with that comes weddings. Living in Brooklyn for 15 years Craig has watched many, many new wedding venues pop up all over and the pace is not slowing.
From classic to new, Brooklyn has everything.
Craig.s very first wedding in 2001 was at the Brooklyn Botanical Gardens which is classic and gorgeous, this year he shot at the recently renovated Greenpoint Loft, a converted warehouse with amazing views of Manhattan. Last year we shot at the Brooklyn Winery with it's exposed brick and hipster vibe blends right in to Williamsburg, it even has a green wall with a full vertical garden. Guaranteed your barman has a beard and tattoos. Craig has even shot a wedding at Brooklyn Bowl which is a bowling alley in Williamsburg.